We're so glad you've come to Oneflare to post your job!
Submitting a job request on Oneflare is free and gives you access to over 120,000 registered businesses that are ready to complete your job! To submit a job request:
1. Visit our website at: https://www.oneflare.com.au/ Enter the service you need and select from the drop-down menu.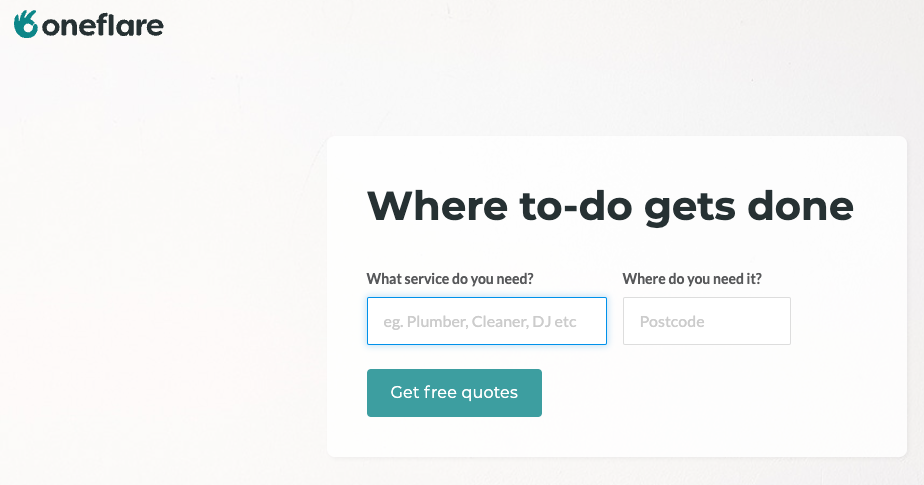 2. Enter and select your correct suburb location from the drop-down menu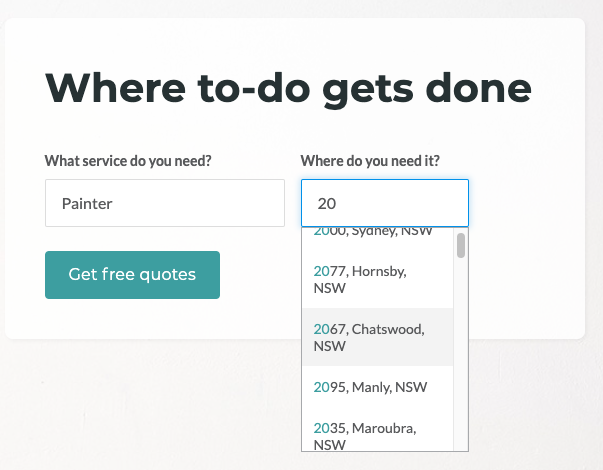 3. A job-specific form will appear where you can add full details of your job and how to contact you (your phone number and email address will only be shared with businesses that quote)
Include as much detail as possible in your request, to improve the accuracy of the quotes you receive; you can provide additional information in the description on the last step of the job form if the initial questions are not relevant.